BLB Events is not your average wedding planner.
Based in Brooklyn, BLB Events works with their clients to craft modern, multicultural celebrations that represent who they are—whether that means bringing together traditions or embracing the unconventional.

10 years in, Brittney, owner and founder, decided it was time to evolve the brand. BLB Events was struggling to stand out in a saturated landscape of pastels and calligraphic fonts. The branding no longer felt reflective of their core values or the types of clients they wanted to attract.

I worked closely with BLB Events to create a new expression of the brand that feels differentiated and premium but approachable; expresses their high quality of service, expertise, and values; and connects with their target audience.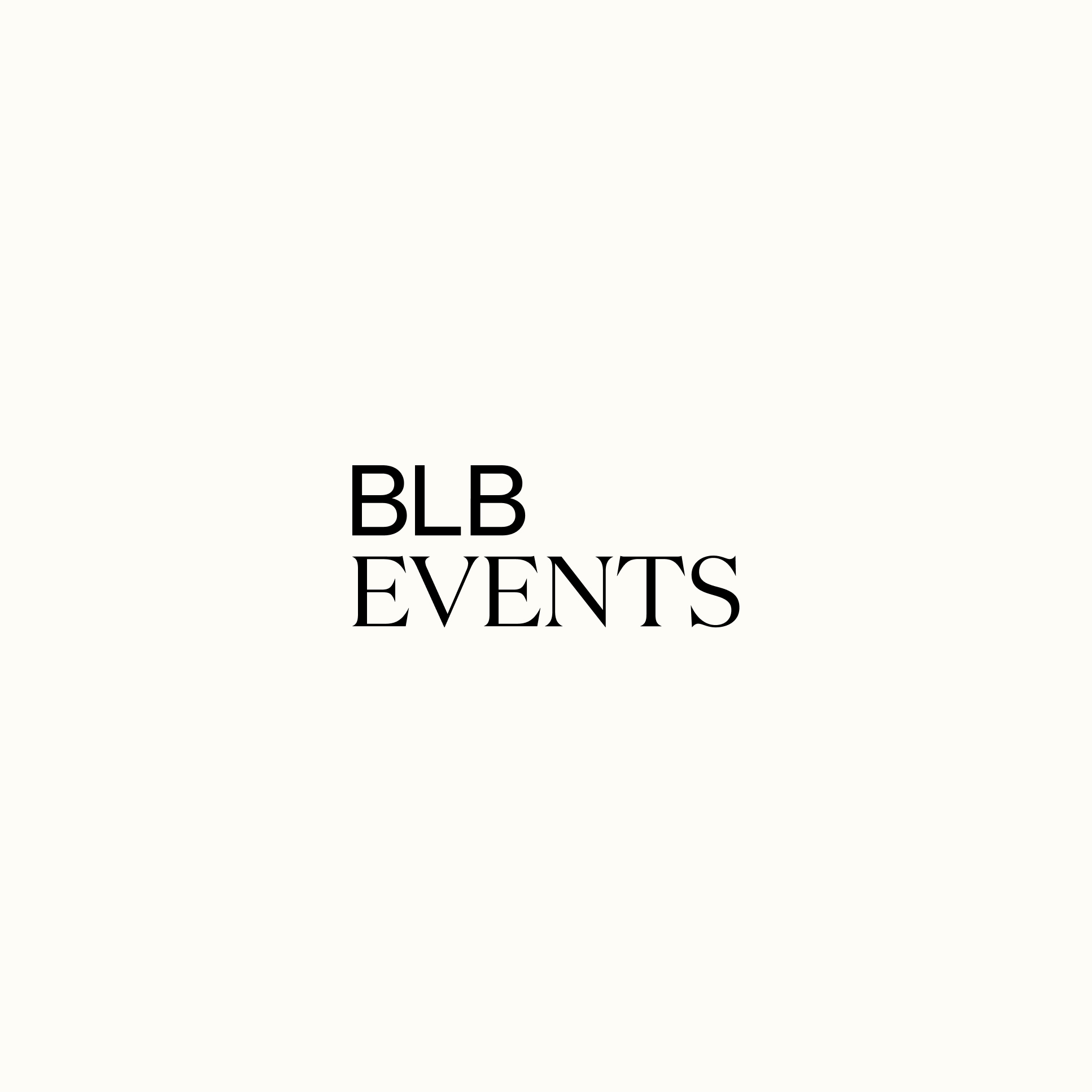 We went with a modular logomark that could flex to fit any environment.
The brand mark, a dainty and elegant contrast to the logo, features the BLB initials discreetly nestled within each other.
A blind-emboss was chosen for the logomark, a subtle nod to the impact of an effective even palnner: felt but not seen.