Elevating health for all.
The brief: create an identity to convey the bold ambition of a new B2B health services company.

Evernorth is a health services brand on a mission to redefine healthcare. Our goal was to create an identity that was as inspired and purposeful as Evernorth itself. We channelled the brand's kinetic energy through bold use of color, type, motion, and layout.

I worked on this brand from the ground up, beginning as a senior designer and eventually transitioning to design director to lead the work over the finish line.

The plus mark became a powerful brand signifier for Evernorth, representing health, connectivity, and forward, positive momentum.
The feeling of kinetic energy and connectivity is channeled through smooth, seamless animation styles.

When it came time to think about illustration, it was important to land on a style that felt uniquely ownable and true to the brand. It needed to evoke a feeling of precision, movement, and dynamism—even in static applications.
We brought Evernorth's purpose "elevating health for all" to life by making objects levitate, and grounding them with bold shadows and strong lighting.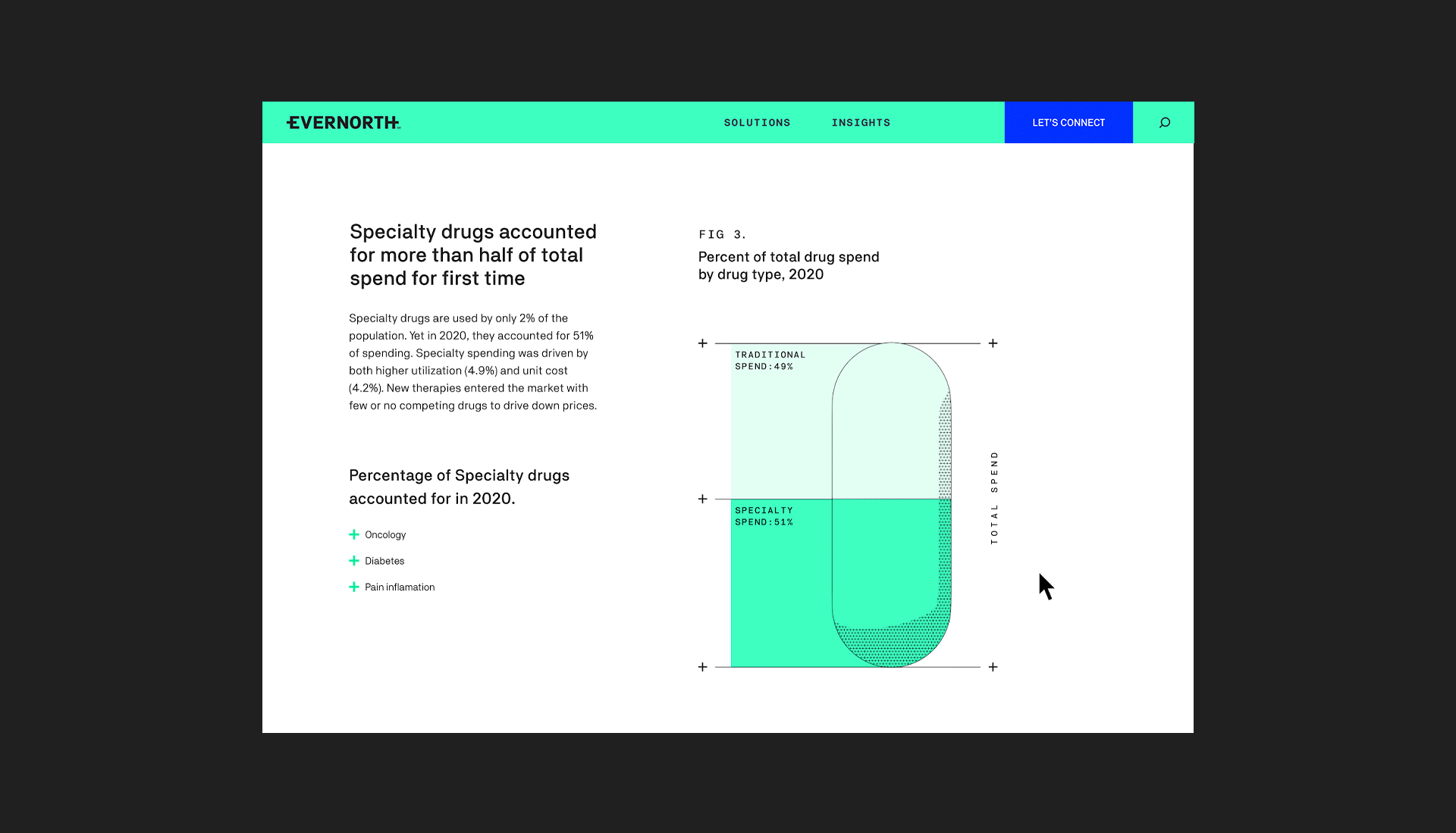 CREATIVE DIRECTION: Ryan Atkinson, Jenn Vano, Mike Rigby
DESIGN DIRECTION: Malissa Smith, Alex Hulme
VISUAL DESIGN: Malissa Smith, Kinzie Burke, Mac Keller, Alex Hulme, Elaine Li, Junsun Ko
VERRBAL DESIGN: Brittany Messenger, Tatiana Gallardo, Dillon Diatlo
ANIMATION: Gavin Shapiro, Junsun Ko
ILLUSTRATION: Emily Suvanvej, Malissa Smith, Kinzie Burke, Elaine Li, Junsun Ko