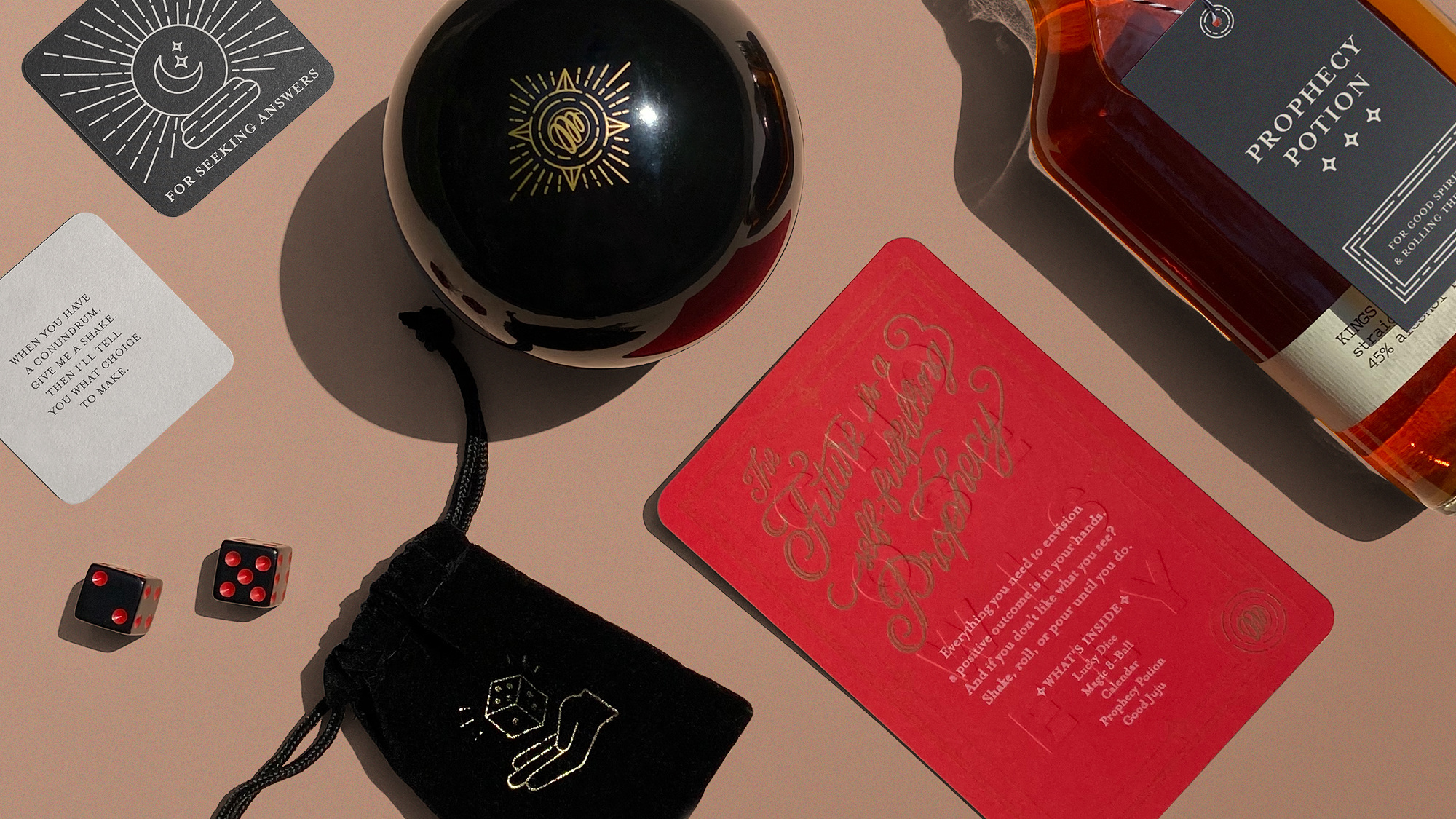 Madwell Gift of Good Fortune
After a 2016 of highs, lows, and unfortunate happenings, Madwell decided to turn to the stars for some guidance as we moved into the new year. We figured our clients were feeling the same way, so we crafted a special kit full of lucky trinkets, talismans, and positive affirmations to conjure good luck and good fortune in 2017.

I played a key role in developing the concept for this client gift, and was one of three designers who led the project from start to finish. In addition to creative direction, illustration, and design, I also helped source vendors and worked closely with producers to ensure the project shipped under budget and on time.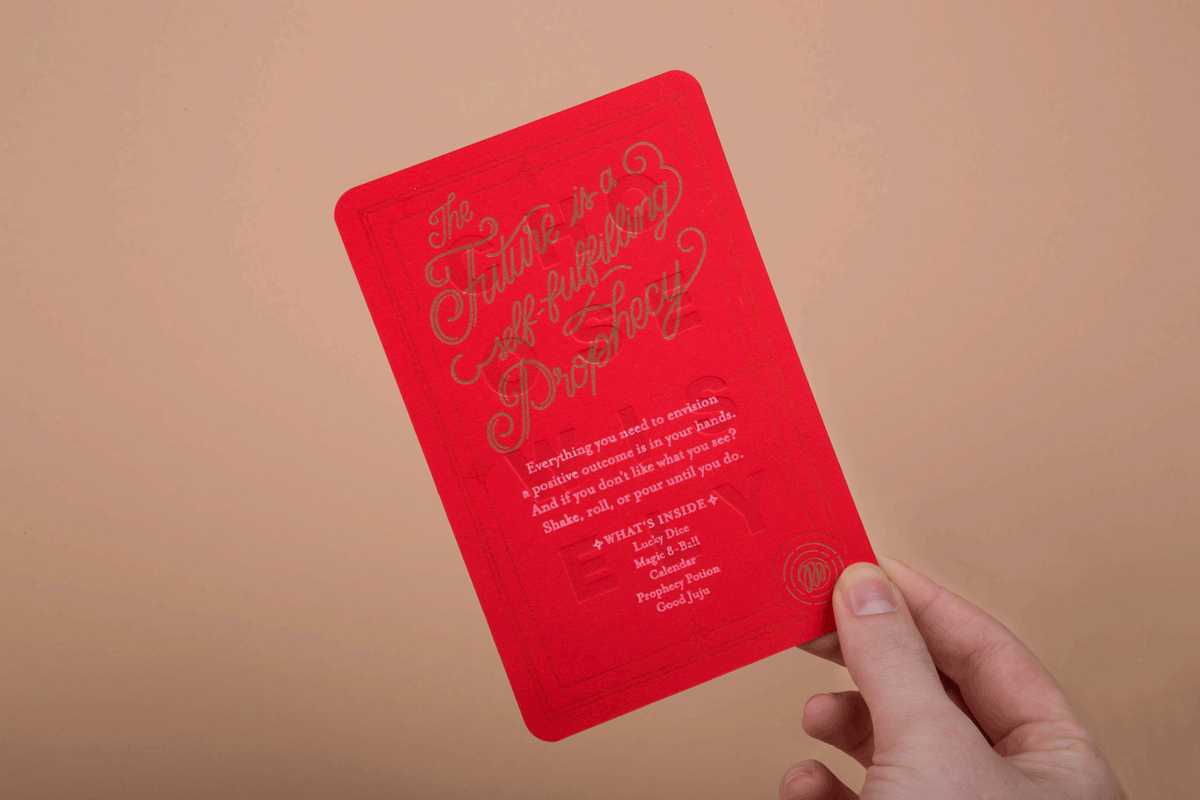 We letterpressed these by hand at The Arm in Brooklyn, and used a blind deboss effect for our hidden message.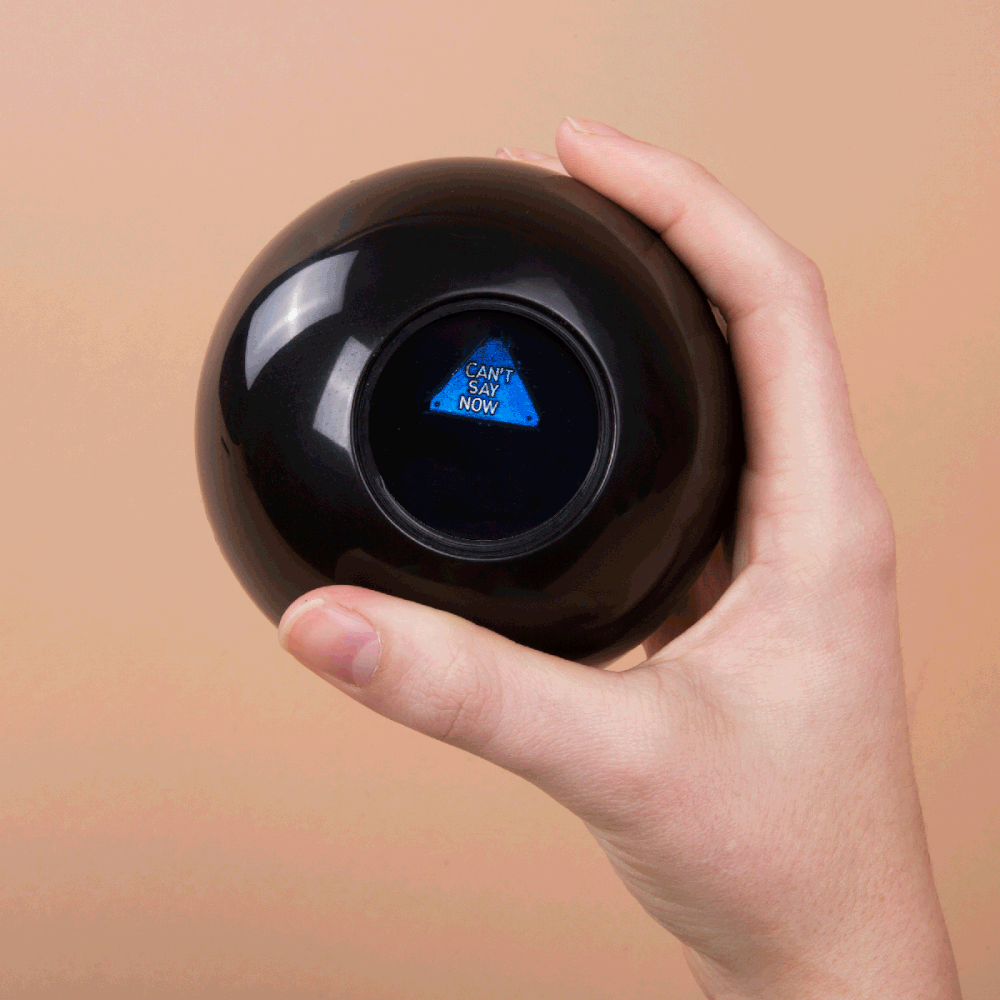 CREATIVE DIRECTION: Chris Sojka
VISUAL DESIGN: Malissa Smith, Allison Supron, Lenora Rigoni
COPY: Laura Etheredge