We Draw We Donate is an initiative to help fund organizations doing the real work.
WDWD was born in June 2020 as a way for my friend and I to use our skills for good and support the organizations doing the real work. We wanted to be able to make an impact and donate money beyond the funds we could give as individuals.

The concept is simple: we draw you a custom illustration in return for cash, then we'll donate 100% of that money to a nonprofit.

Even though we only raised awareness for WDWD through organic social posts on Instagram, we've picked up a surprising amount of traction—FastCo even wrote about us!

To date, we've received 100+ requests to draw restaurants, apartments, and houses located all over the country, and are proud to have donated over $18,000 for The Loveland Foundation, Campaign Zero, and Stop AAPI Hate.
Drawing requests ran the gamut, from childhood homes, to first date spots, to bodegas and even a Chili's.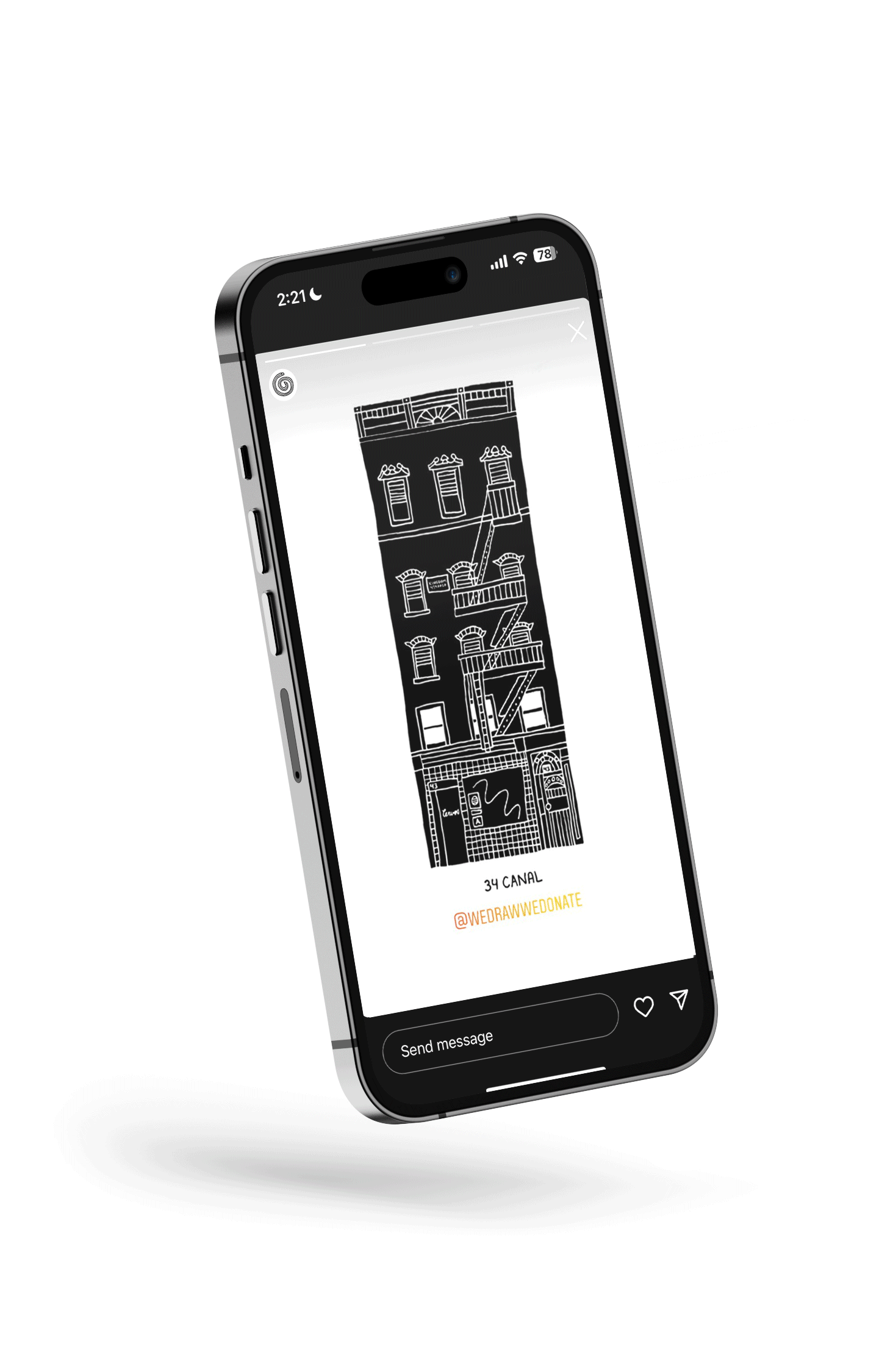 In our second installment,
we raised over $10k
for Stop AAPI Hate.

CREATIVE DIRECTION & ILLUSTRATION: Malissa Smith & Allison Supron